The Philly duo dives into gender dysphoria, DIY shows, a five-year hiatus and opening for Lucy Dacus
Sam Huntington and Madel Rafter of Crooks and Nannies once wanted to play a gig so badly, Huntington came up with a wild story for her bowling alley co-workers: Her roommate cut off a finger and needed urgent care. It was certainly an excuse to leave work and rehearse for a show at a proper venue.
"Madel called me and was like, 'Sam, we got a show, leave work!' and I was like 'I can't just leave work, what am I going to say!?'" Huntington recalled over Zoom from her West Philadelphia apartment. "I had this dishwashing job at a bowling alley – I could totally just leave work. I overstated my case, I really put on such an act."
The duo had worked odd jobs and navigated the Philly music scene after they relocated from upstate New York, but a gig had finally come through. And yet, the two found out shortly after that they weren't even allowed in the venue since they weren't 21.
It's one installment in the journey of this unpredictable indie rock outfit, one that touches on classic singer-songwriter sensibilities, plus touches of emo and even electronica. The journey includes their new EP, No Fun (out on Jan. 13 on Grand Jury Music), not to mention a five-year hiatus and a fall 2022 tour with Lucy Dacus.
The reason for the hiatus was more nebulous than anything, and not a falling-out or one specific moment. The duo, who have been friends since elementary school and played in high school bands, wanted to give each other creative space and work on music more independently.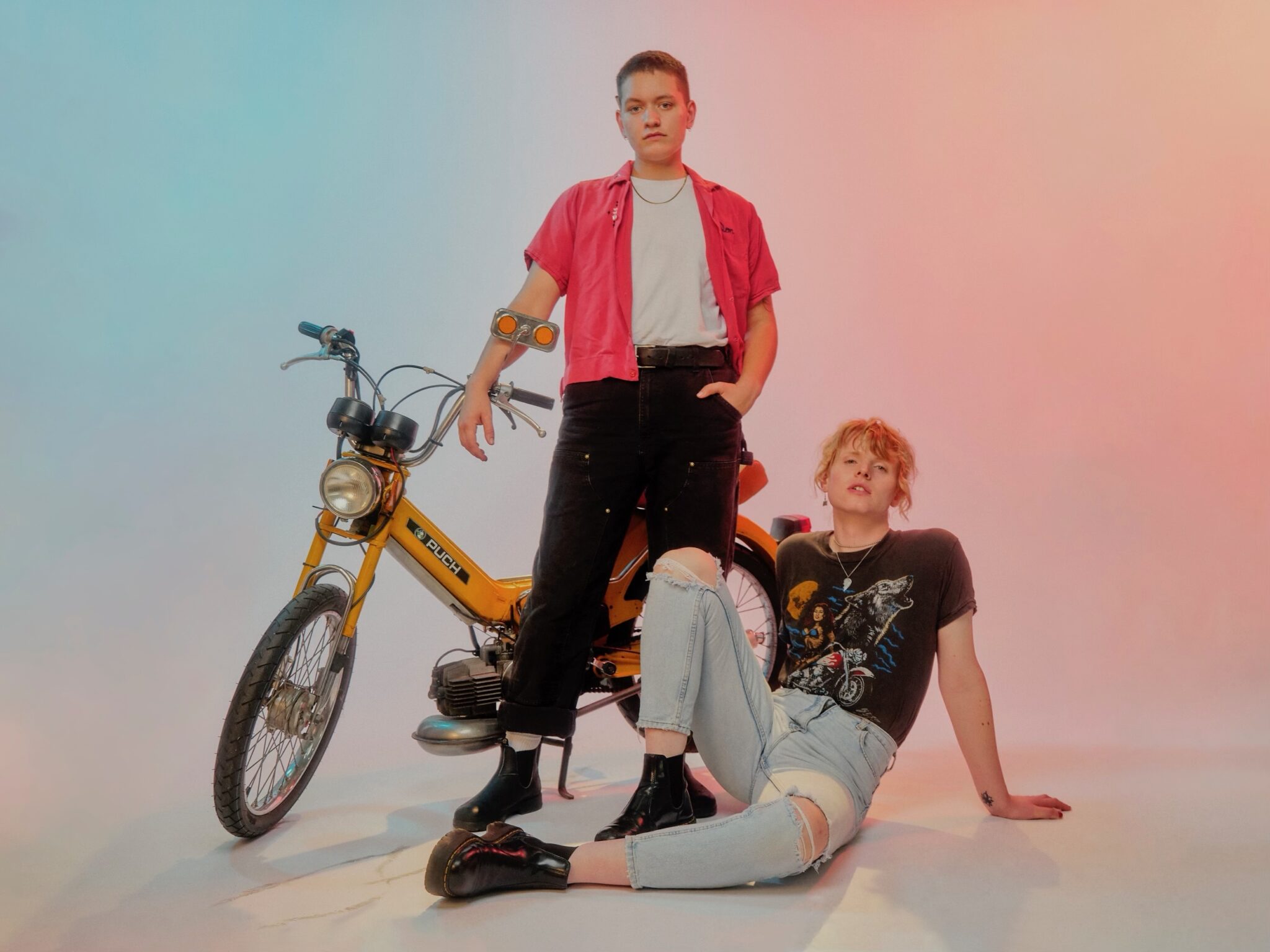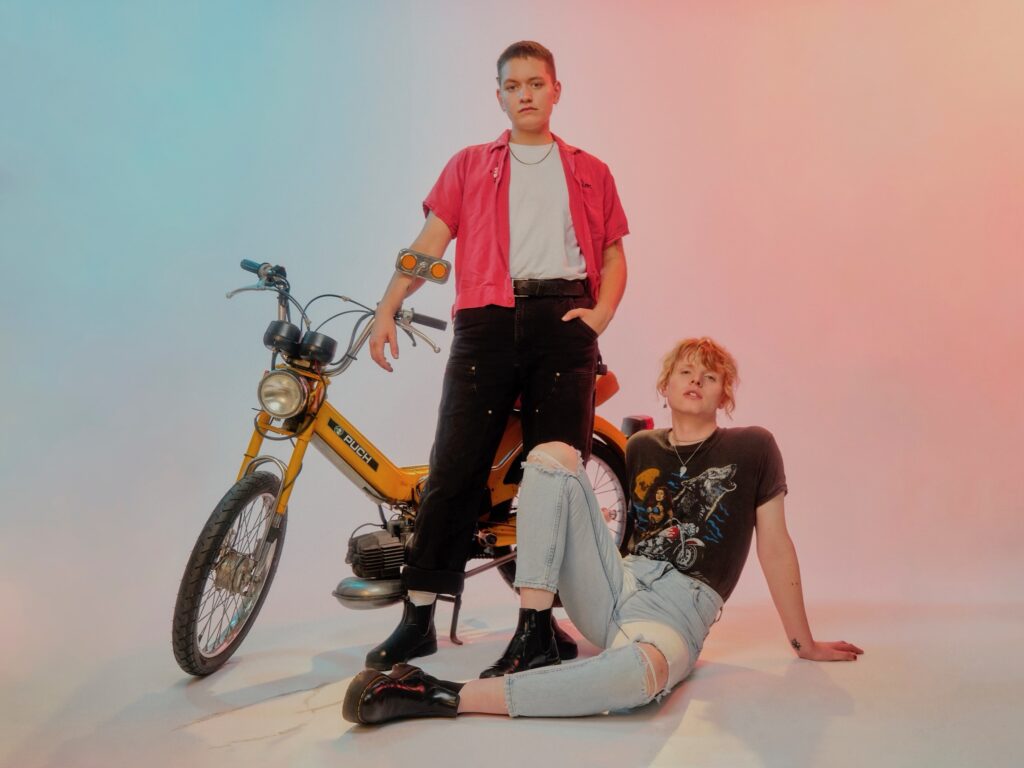 There's an even deeper undercurrent to the EP: Huntington returned upstate in the spring of 2020 as her dad battled terminal cancer, and was eventually joined by Rafter to work on new music – recording all the while in a cabin built by Huntington's father.
A song detailing that time is still unreleased, but it gave Rafter and Huntington the chance to reconnect and flesh out old song ideas and unfinished tracks.
"We both had so much stuff we had been working on," Huntington says. "We spent a lot more time together than we had for a while."
The DIY approach goes back to the duo's early days in Philadelphia, scouring the area for house shows and like-minded bands – or venues that would let two under-21 performers inside.
Last fall, Crooks and Nannies skipped from DIY shows to playing in front of thousands opening for Dacus – all the same, Rafter and Huntington also played to fans who'd been with the band since 2015.
Rafter said the duo often takes a "sound design approach" to music, an ethos they incorporated on their fall 2022 tour, building out its lineup as a five-piece with Dacus guitarist Jacob Bilzard.
They're still adjusting to playing in front of larger crowds and to bringing new, intimate songs to life in the process.
"We were making these in a vacuum," Huntington says. "We didn't necessarily know they were going to come out in this way. That's going to be a whole adjustment, I feel like, moving forward."
Touring with Dacus was a shift from the duo's early days in Philly. Huntington's first year working as a dishwasher was "incredibly lonely" compared to today, where the duo has become entrenched in the local DIY scene.
"It took us like, a year to make any friends – we just hung out with each other all the time," Rafter says.
The experience of those first Philly days felt like "a weird, chaotic vacuum," as the duo worked low-paying jobs, struggled to get into shows as under-21 performers, and went stir-crazy, similar to "early pandemic vibes," Rafter says.
They kept themselves entertained though, from drawing artwork on walls to throwing knives into furniture (seriously) and dreaming up impromptu dance routines.
"I don't know what we were even doing," Huntington says with a laugh. "I just remember biking all the way from North Philly way down to South Philly for my job, and then back at like, 3 in the morning, and then trying to find convenience stores that would sell us beer."
After about a year of distraction, fortunes began to change – Crooks and Nannies hung out at house shows, met other bands, and played DIY spaces, honing their depth, genre-blending creativity, and maturity along the way.
That experience – of loneliness and feeling like you don't fit in or belong – tends to come through in the music, including on Crooks and Nannies' latest effort.
It dives into the fraught landscape for a modern 20-something, touching on anxiety and gender dysphoria – something the duo have said that Crooks and Nannies fans find intensely relatable.
"A big part of …what I get out of making music, in general, is it's like a form of communicating and sharing of an experience," Huntington says. "It's easy to get in your head about that."
The centerpiece of the EP is "Sorry," which starts quietly before an onslaught of a powerful guitar. The track dives into the early stages of Huntington's transition and was written in one sitting. The difficult subject matter can sometimes result in an internal push-and-pull, Huntington says.
"Almost all the time, it just ends up being a thing that I share with people anyway," she says.
"So many songs start at, like, telling myself 'This probably won't be one that I'll ever show to anyone,' because I think there's like a freedom to that – where it's like, I know that I do stuff that I share with other people, but this one's maybe just for me."
"There were (songs) on this (EP) and on other things that I really didn't think I was going to (share), and then I just over time… that felt really real and honest," she adds.
The song is a testimony to the versatility of Crooks and Nannies, shifting from quiet moments to a wall of thrashing guitar.
The impact resonates with fans of the band: The duo said supporters have let them both know their music has been life-changing.
Crooks and Nannies realize it's not just all about the songs themselves – fans hold the power, too.
"To me, I feel like it's funny because I'm glad that the song means that much to them – if someone says that it changed their life or helped them through something," Huntington says. "I'm glad that they made it through that thing or that they're doing better, but it's also weird because maybe that song soundtracked that part of their life that felt powerful for them."
"But also, they did all of that themselves – we both had nothing to do with it! I've been on the other side of that, so I kind of get where it's coming from," Huntington adds.
There's still an undercurrent of joy in spite of personal struggle that runs through any conversation with the duo. After a long hiatus, how does it feel to be back in the fold in the indie rock world?
"It feels awesome," Rafter says with a laugh.
The post Crooks And Nannies Find Power In Pain, 'Sensitive' appeared first on SPIN.